Do I smell Pumpkin?
Fall is a week away and I know all of us here at Denison Chiropractic are ready for some cooler weather! We are also ready for the food that comes along with the holidays coming up. Do you know what you are actually putting in your bodies? Obviously there are times where you can indulge in some holiday treats but what about the rest of the time? With all the talk of pumpkin spice lattes and Halloween candy we urge our patients to take a look at what they are actually eating.
Most people when they hear about pumpkins they think of things that are automatically bad for you. In reality, pumpkins themselves are very good for you.
Nutrition
Pumpkins themselves include a lot of nutrients. One cup of cooked pumpkin has:
Calories: 49
Fat: 0.2 grams
Protein: 2 grams
Carbs: 12 grams
Fiber: 3 grams
Vitamin A: 245% of the Reference Daily Intake (RDI)
Vitamin C: 19% of the RDI
Potassium: 16% of the RDI
Copper: 11% of the RDI
Manganese: 11% of the RDI
Vitamin B2: 11% of the RDI
Vitamin E: 10% of the RDI
Iron: 8% of the RDI
Small amounts of magnesium, phosphorus, zinc, folate and several B vitamins
So they are rich in vitamins and minerals and also taste good (including the seeds!). Pumpkin is high in vitamins A and C, which can help boost your immune system. Its supply of vitamin E, iron and folate may strengthen your immunity as well.
Antioxidants
Pumpkins contain many antioxidants such as alpha-carotene, beta-carotene and beta-cryptoxanthin. These antioxidants are extremely beneficial in stopping free radicals from damaging your cells and also helping protect your skin from the sun. They also help protect you from things such as cancer, eye disease and other diseases.
Weight loss and appearance
Pumpkin is packed with nutrients and yet has under 50 calories per cup (245 grams). This makes it a nutrient-dense food. It's also a good source of fiber, which may suppress your appetite (If you are looking for some good pumpkin recipe ideas look no further than our pinterest page!).
Pumpkin is high in beta-carotene, which acts as a natural sunblock. It also contains vitamins C and E, as well as lutein and zeaxanthin, which can help keep your skin strong and healthy.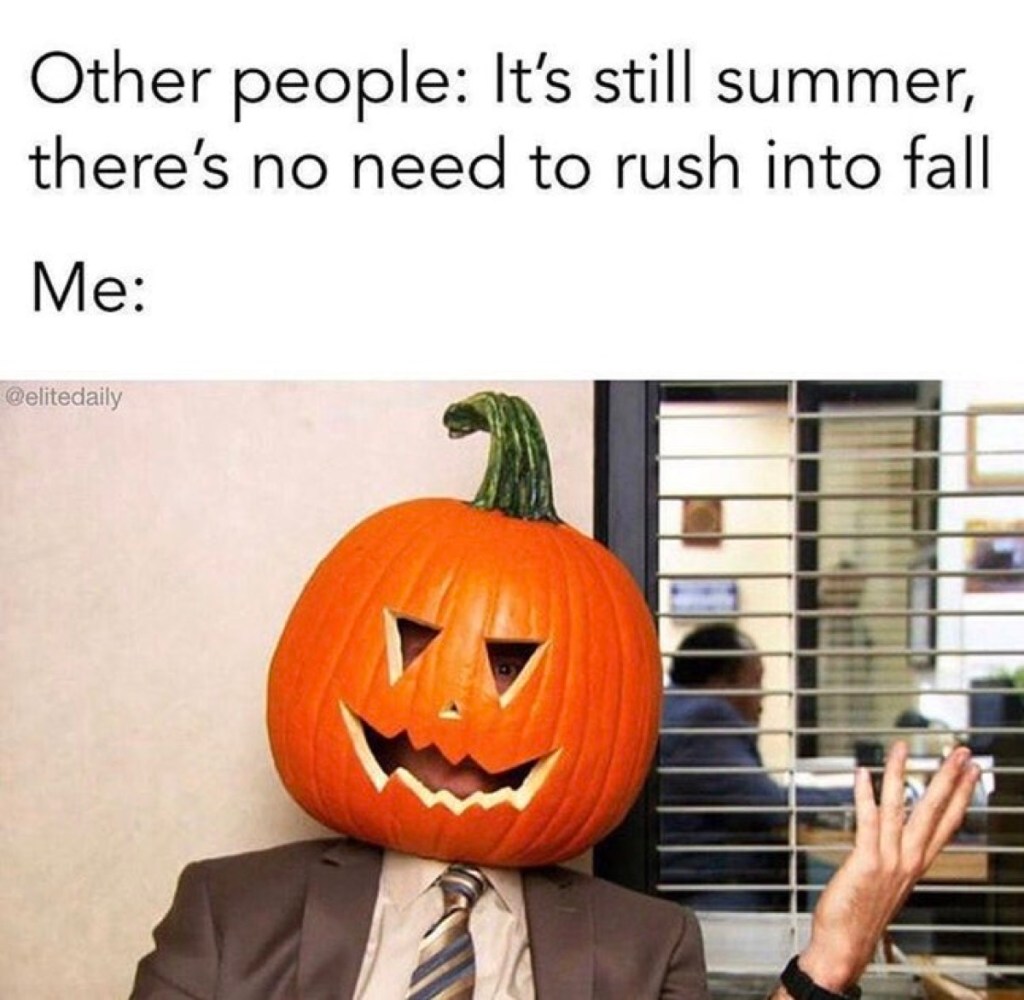 No fear all you fall loving, pumpkin eating and cool weather wanting people because it will be here faster than you know it!
Make sure you also make it in for your maintenance adjustment in the month of September for maintenance appreciation month! We are giving one lucky patient TWO FREE adjustments! If you need to schedule your appointment click HERE. Also make sure to follow us on Facebook, Instagram, Twitter, Tiktok and YouTube.